News
Hibiki Miyazaki exhibition in Brussels
Hibiki Miyazaki is showing her work this month in Brussels, Belgium  as part of a group exhibition of five artists titled American Strangers at Galerie Dys. The exhibition opened Sunday, November 28, 2021 and continues through December 26, 2021. Gallery Dys is at 84 Rue de l'Arbre Bénit – 1050 Brussels, Belgium. Hours are 11-6 Thursday and Friday, 2-6 Saturday and Sunday.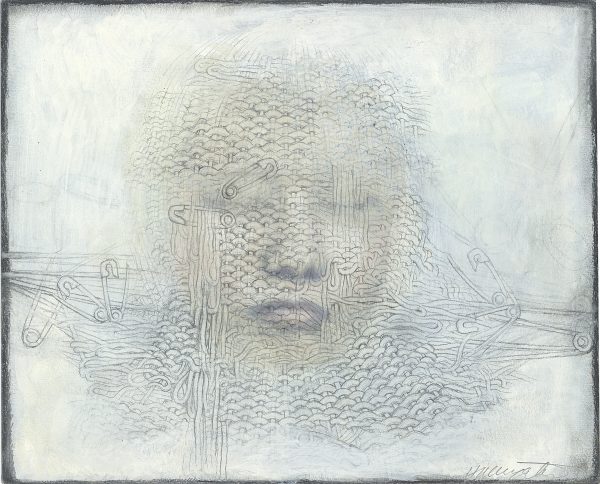 Jef Gunn included in The Cultural Landscape series
K.B. Dixon's The Cultural Landscape: 11 Portraits  includes Jef Gunn in a new portrait series which focuses on people who have significantly contributed to the cultural landscape of our region. Here is the link:  https://www.orartswatch.org/the-cultural-landscape-11-portraits/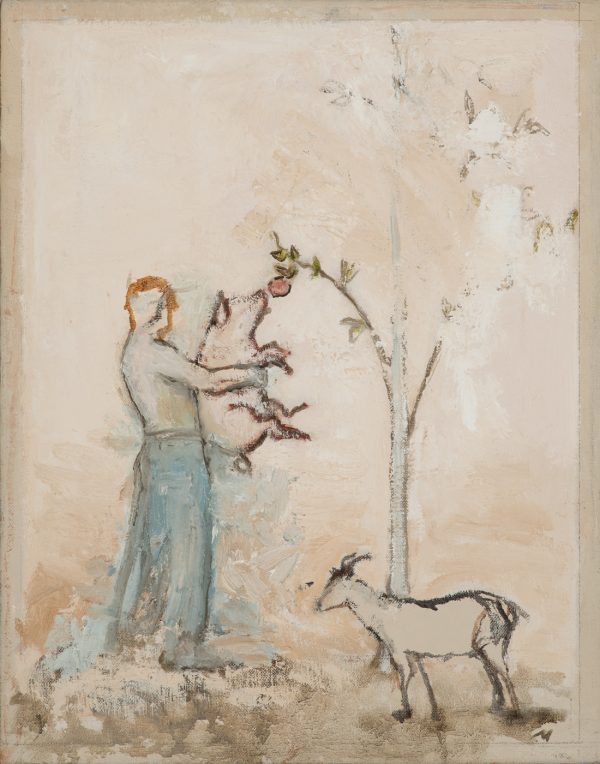 Yuji Hiratsuka Retrospective at OSU
A retrospective exhibition celebrating the work of Yuji Hiratsuka will be shown at Oregon State University from October 21 to December 10, 2021. In 2020 Hiratsuka was named as an OSU Distinguished Professor, honoring his 30-year career at OSU. Hiratsuka plans to retire from teaching in 2022. The exhibition will be at the Memorial Union Concourse Gallery at OSU in Corvallis, open daily until 10pm.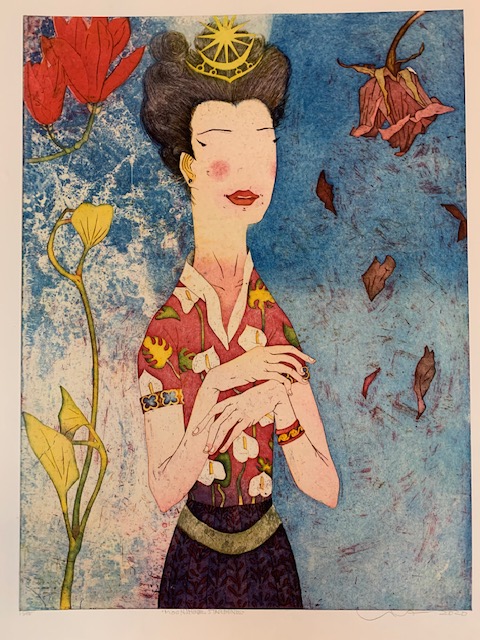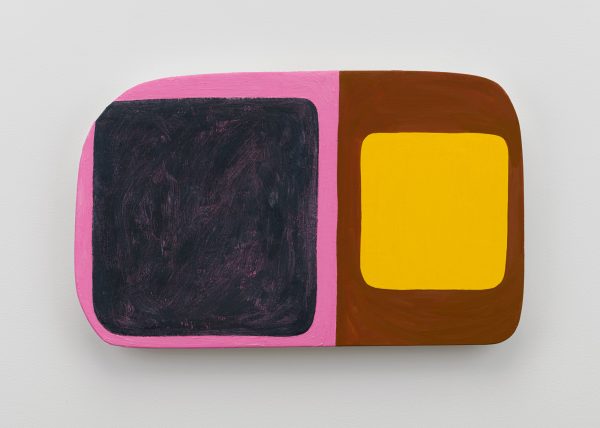 Sally Cleveland RACC grant
Congratulations to Sally Cleveland who was awarded a $3000.00 grant in June, 2021 from the Regional Art and Culture Commission's MAKE/LEARN/BUILD grant opportunity program, which is part of RACC's efforts in the first COVID year to offer more flexible awards with the goal of supporting a greater number of artists and arts-based businesses during a time of rapid change and creative innovation.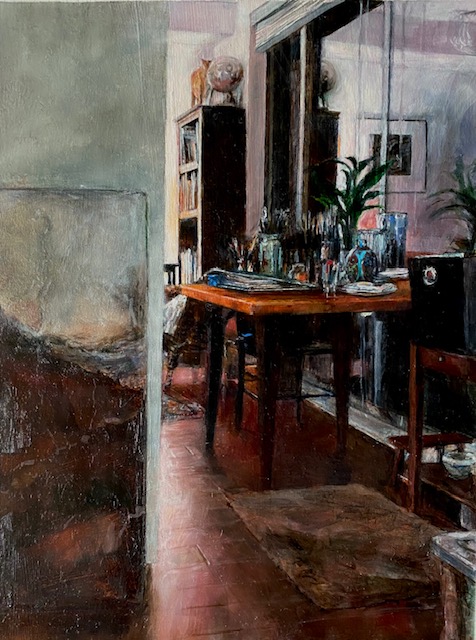 George Johanson JSMA Talk – Why Make Art?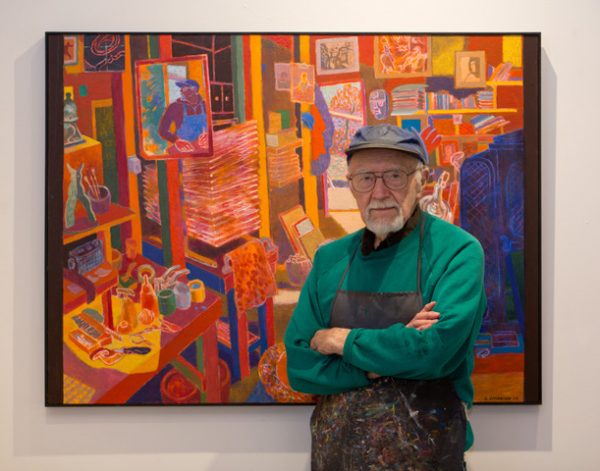 Tallmadge Doyle grants and exhibitions
Congratulations to Tallmadge Doyle  who received an Oregon Arts Commission Opportunity Grant and a larger grant from the Ford Family Foundation to fund a new body of work and  two upcoming residencies in 2021. Tallmadge will be spending 6 weeks at Sika Center for Art and Ecology in the spring and 3 weeks on the Olympic Peninsula at Hypatia in the Woods. In addition, 2 of Doyle's recent prints have been chosen for inclusion in two national exhibitions in 2021:  the 32nd National Print and Drawing Exhibition at Gormley Gallery  at the Notre Dame University of Maryland in Baltimore, MD (March 22 – April 23rd), and the 2021 Delta National Small Prints Exhibition at the Bradley Art Museum, Arkansas State University, Johnsboro, AR (through February 17).
.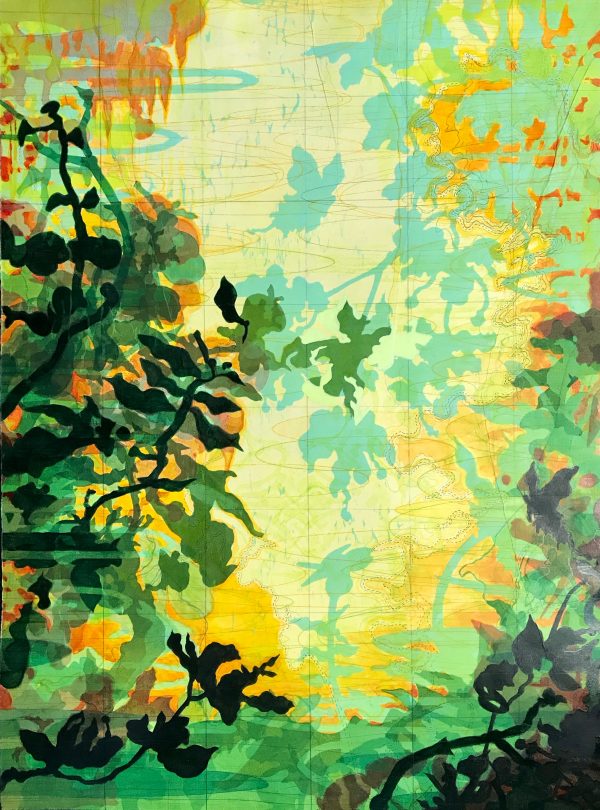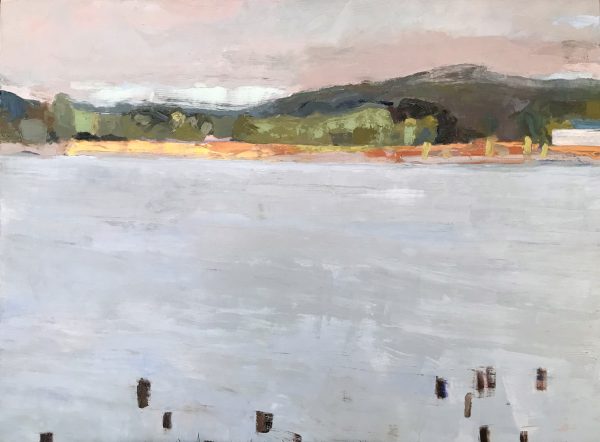 Augen at West Coast Print Fair
Augen Gallery was an exhibitor at the West Coast Print Fair, this year online for the first time from January 22  through February 8, 2021. This fair was essentially the 2021 version of the Portland Fine Print Fair which was has been held in late January for the last 8 years live at the Portland Art Museum. Now organized by PrintFairsUSA, the fair brought together 43 print dealers, publishers and gallery owners for a 18-day online event presenting over 2000 works of art on paper, from the 15th to the 21st century. For more info see  westcoastprintfair.com
Dorothy Goode
It is with great sadness that we share that Dorothy Goode unexpectedly passed away on November 23, 2020. Our sympathies go to Richard and all of her family. Plans are pending for a service/celebration of life. To read her obituary go to this link: http://www.dorothygoode.com/bio.html
Rita Robillard Residency Award
RITA ROBILLARD was awarded an Artist-in-Residence stay for two weeks in the summer of 2020 at the North Dakota Museum of Art's McCanna House in Grand Forks, ND.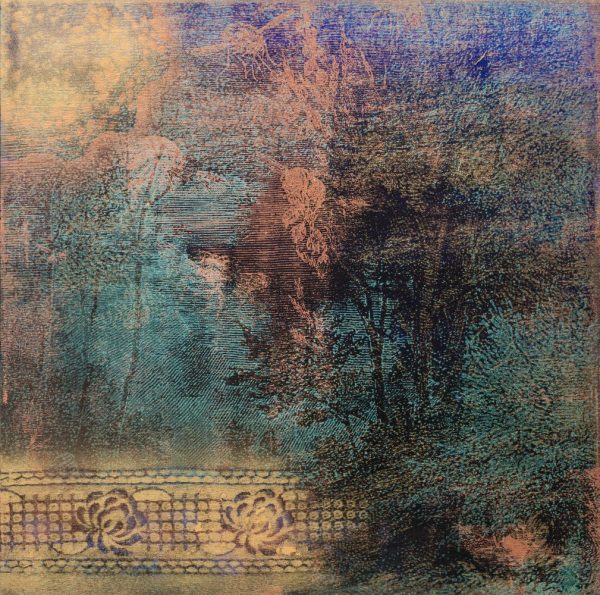 Eva Lake in San Francisco
Eva Lake had a solo exhibition of recent collages, titled Her Highness, at Modernism Gallery in San Francisco from January 9 to February 29, 2020 with an opening reception Thursday, January 9 from 5:30–8 pm. Modernism is located at 724 Ellis St., San Francisco, CA 94109. For more complete info and images, see http://modernisminc.com/exhibitions/Eva_LAKE–HER_HIGHNESS/

Tom Cramer at JSMA in Eugene
From August 17 to December 29, 2019, TOM CRAMER's drawings and paintings were exhibited at the Jordan Schnitzer Museum of Art in Eugene. Titled "Journey to the Third Dimension: Tom Cramer's Drawings and Paintings 1974-2019," the exhibition spanned 45 years of Cramer's work and was accompanied by a fully illustrated catalog with featured essay by Richard Speer and contributions from Jill Hartz, JSMA Executive Director, Danielle Knapp, McCosh Curator, and Jordan Schnitzer. Featured artworks included drawings recently rediscovered within Cramer's own archives, as well as canvas paintings, prints, wood-burnings, and relief paintings on loan from Jordan D. Schnitzer and other private lenders.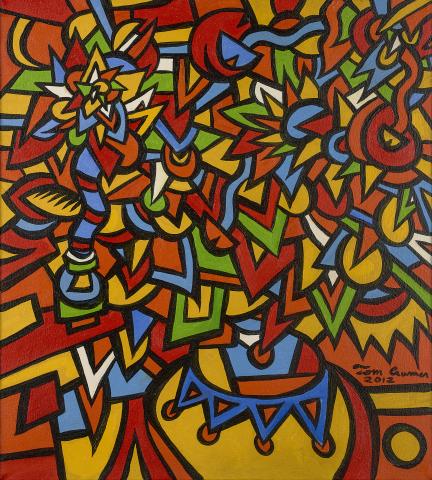 Royal Nebeker Exhibition in Bend
Royal Nebeker (1945-2014) was celebrated in a retrospective of his work on exhibit at Liberty Arts Collaborative in Bend, Oregon through September, 2019.  Liberty Arts Collaborative is an artists' collective located in downtown Bend in the historic Liberty Theater, at 849 NW Wall Street. The gallery is open Wednesday through Saturday from 11–6pm. The public was invited to join family members in a panel discussion about Nebeker's life, work, and impact on Saturday, August 24 at 10am.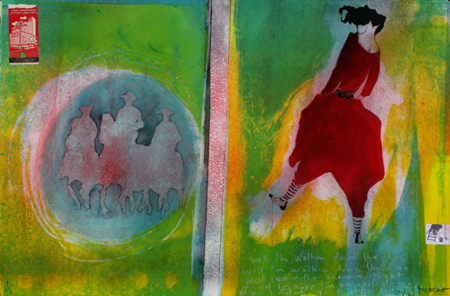 Sara Siestreem at Disjecta
SARA SIESTREEM was selected as one of 18 Oregon artists to participate in Disjecta Contemporary Art Center's Portland2019 Biennial. The selected artists were chosen as those whose current studio practices have been influenced by their relationships to community, landscape, and local politics. Portland2019 Biennial was in the Disjecta Contemporary Art Center in Portland from August 24 to November 3, 2019 and was supported by a series of public programming, off-site works, and a supplemental catalogue. On Nov. 2 there was a closing reception and catalogue release party from 6-9pm. 831 N. Interstate Avenue, Portland, OR  Portland2019 Biennial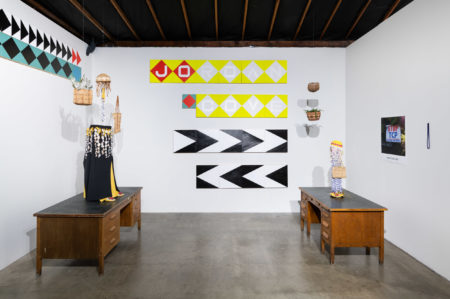 John Dempcy grant recipient
JOHN DEMPCY was a recipient of a 2018-2019 Pollock-Krasner Foundation grant to support the creation of new work.
The Pollock-Krasner Foundation, Inc. was established in 1985 through the generosity of the late Lee Krasner, a leading abstract expressionist painter and widow of Jackson Pollock. Since its inception the Foundation has awarded over four thousand grants to artists in 77 countries.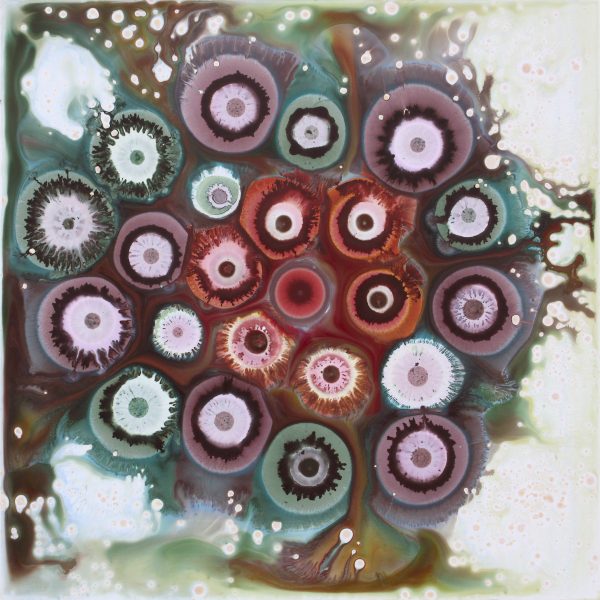 Gary Groves in New York
GARY GROVES' work was selected for inclusion in the International Print Center's exhibition in New York titled Forms of Enclosure – New Prints 2019/Winter. The exhibition showed from January 17 through March 23, 2019. For more info, see ipcny.org/formsofenclosure.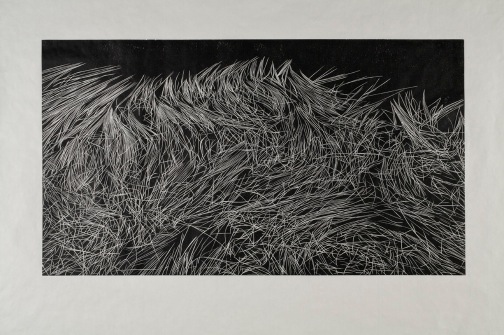 Visual Magic in Eugene
Recent artwork  by SHARON BRONZAN and GEORGE JOHANSON  was included in Visual Magic: An Oregon Invitational, an exhibition at the Jordan Schnitzer Museum of Art in Eugene showing from January 19 through May 12, 2019. Curated by Danielle Knapp, the exhibition included recent work by forty-five artists who began their creative careers in Oregon during the 1960s and '70s and who continue to create art that inspires and expands Oregon's artistic landscape. A catalog of the exhibition is available.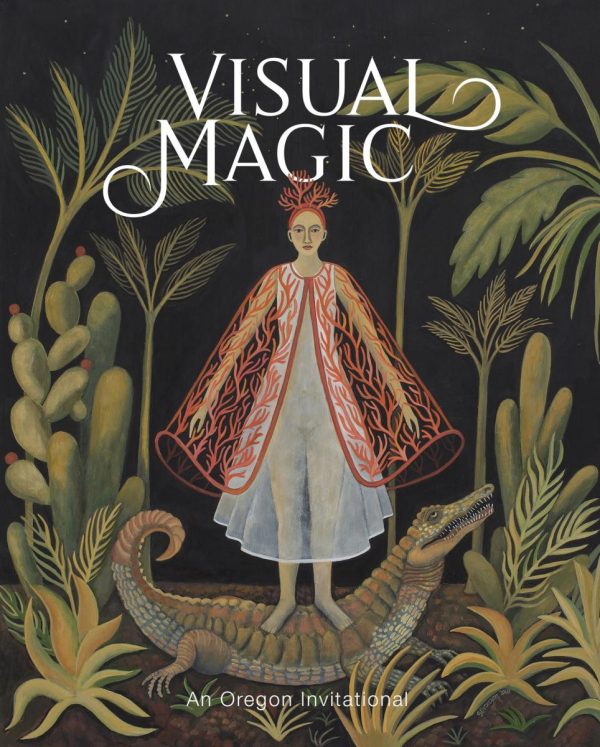 Rita Robillard in Astoria
RITA ROBILLARD wasone of six northwest artists featured in Forest Visions, a high-profile contemporary art exhibit  on display from April 1 through May 9, 2019 at Clatsop Community College's Royal Nebeker Art Gallery located at 1799 Lexington Avenue, Astoria, OR. A community reception was held on Thursday, April 11 at 6:00 p.m. Curator Bonnie Laing-Malcolmson assembled a stellar cast of northwest artists for the exhibit, including Astoria photographer Robert Adams, as well as painters Kim Osgood, Laura Ross Paul, Michael Brophy, Rita Robillard, and sculptor Lee Imonen.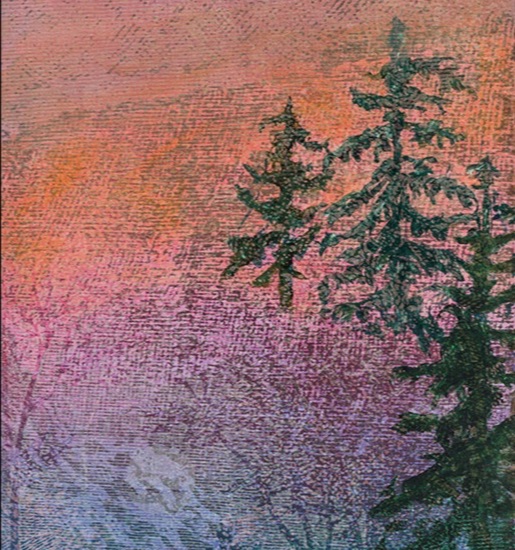 Bellingham National
NAOMI SHIGETA, TALLMADGE DOYLE and GARY GROVES were among 57 artists from across the United States selected for inclusion in Whatcom Museum's biennial exhibition in Bellingham, WA. The exhibition ran from February 2 through May 19, 2019. This was the third biennial showing of Bellingham National and the theme was Water's Edge: Landscapes for Today. The exhibition was at the Lightcatcher building and was juried by Bruce Guenther. For more info, visit www.whatcommuseum.org.
James Minden in New York
JAMES MINDEN's work was featured in a summer 2018 group show in New York City at the Muriel Guepin Gallery.  Abstract Mania included works by 6 other gallery artists. The gallery's new location is at 158 Lafayette Street in Manhattan. The Guepin Gallery also featured MINDEN's work, along with other artists' works, at the Seattle Art Fair from August 2–5, 2018.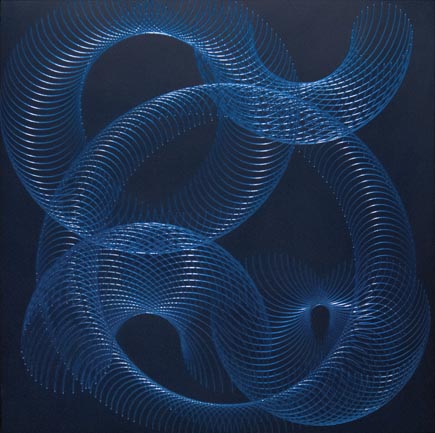 Jim Riswold at Hallie Ford
JIM RISWOLD had a summer-long retrospective exhibition of his work at Hallie Ford Museum of Art at Willamette University in Salem. The exhibition, titled Jim Riswold: Undignified ran from June 2  through August 26th, 2018 with monthly gallery talks on June 12, July 10 and August 14.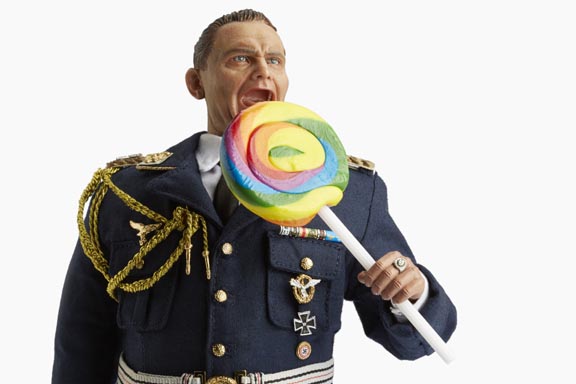 Pride Day in Portland, 2018
Augen joined other PADA galleries again this year at Portland's PRIDE DAY parade on June 17, 2018. A good time was had by all as participants carried posters identifying famous queer artists. Many thanks to Pamela Morris, for organizing and coordinating everything again, and to all the other participants who came and marched and supported the community! (Click HERE to see more images.)
Portland Winter Light Festival
JAMES MINDEN participated in the Portland Winter Light Festival on Friday, February 2, 2018 from 6–10 pm. Viewers were invited to join him outside and inside Studio #7 at 211 SE Madison (East Creative) for this initial showing of his largest-ever hologram hybrid painting; it was visible on the exterior of the 2nd Avenue side of the building, just north of Madison Street. Inside the studio, MINDEN showed pieces that demonstrate the progression of processes over the last six years that led up to the current work.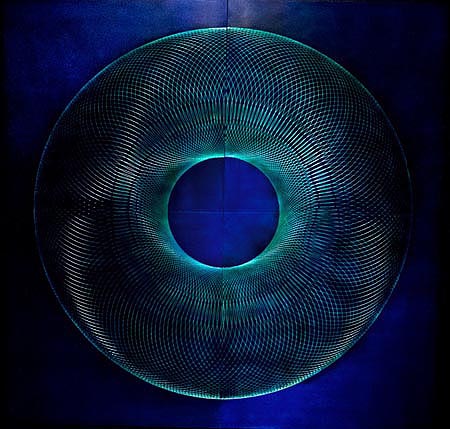 Talmadge Doyle in the Governor's Office
TALMADGE DOYLE had a solo exhibition in Salem in October and November, 2017 at the Governor's Office as part of Art at the Governor's Office (State Capitol Building, 900 Court Street NE, 160).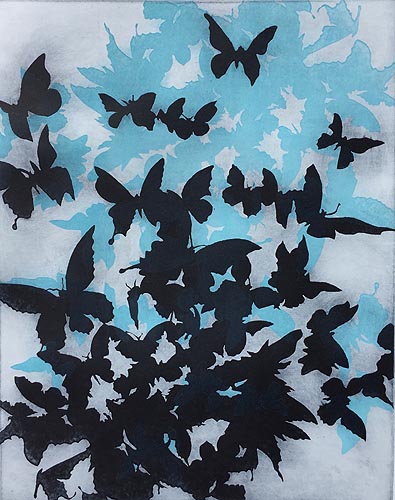 Mark Andres' film awards
MARK ANDRES 's feature length film Three Days Drowning was awarded Best Animated Feature at the Maverick Movie Awards and also received a Special Achievement Award because "art must always be unafraid." Three Days Drowning was also an official selection at the Independent Filmmakers Showcase in Los Angeles, at the Northwest Film Festival (Portland) and at Local Sightings Film Festival (Seattle). ANDRES' film, Pompeii, Oregon won a silver award for best animation at the International Independent Film Awards and is an official selection for the Los Angeles Film Awards. (Drawings from Pompeii, Oregon will be exhibited in November, 2017 at Augen.)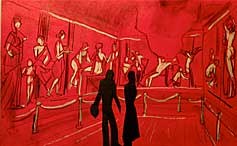 Talmadge Doyle in Corvallis and Roseburg
TALLMADGE DOYLE had an exhibition titled Pollination at OSU's Gallery 440 in Corvallis from June 26 through September 6, 2017. This series of hand-pulled prints originates from her studies of the nature and science of pollinators, their migrations and pollination-reliant plant families.
From June 2–July 8, 2017 DOYLE's work was included in an exhibition, Around Oregon Annual, at The Art Center in Corvallis, Oregon. And DOYLE's work was included in two May–June exhibitions in Roseburg, Oregon: in a regional juried exhibition, Artworks NW, at the Umpqua Arts Association's Hallie Ford Gallery and in a national juried exhibition, Printmaking Now, at the Association's Corridor Gallery. Both galleries are located at 1624 W. Harvard Avenue in Roseburg.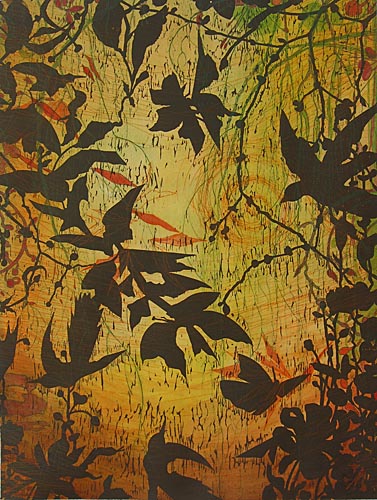 Pride Day in Portland, 2017
Augen joined other PADA galleries in participating in Portland's PRIDE DAY parade on June 18, 2017. Art patron Glenda Goldwater's image adorned T-shirts, Glenda herself rode in the honor car, and a good time was had by all. Thanks to Pamela Morris, for organizing and coordinating everything, and to all the other participants who came and marched and supported the community! (Click HERE to see more images.)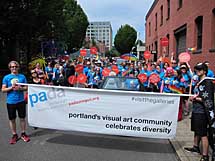 2017 NCECA Conference in Portland
Augen Gallery participated in the 2017 NCECA Conference in Portland in March with an invitational ceramics exhibition by seven artists, titled Flux Capacitor: Stored Clay Energy. Works featured were by Dan Anderson, John Balistreri, Chris Gustin, Mark Pharis, Jeff Shapiro, Stan Welch and Jeff Whyman.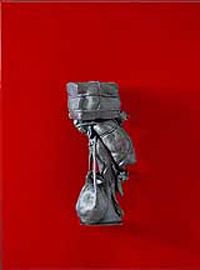 Eva Lake in New York
EVA LAKE is participating in two group exhibitions that start in December, 2016. The first is Ten Shades of White at Frosch and Portmann in New York City. The other is Contemporary Prints from Crow's Shadow at Oregon College of Art and Craft running from December 2, 2016 to January 25, 2017. LAKE's piece "Sky Over Casino" was selected as the press image for the exhibtion.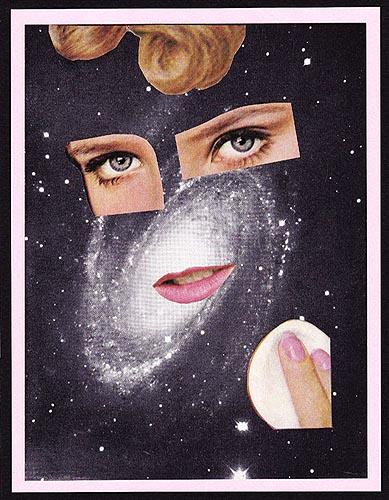 Royal Nebeker at Hallie Ford
ROYAL NEBEKER: DREAMS AND ALLUSIONS is a summer-long exhibition at the Hallie Ford Museum of Art at Willamette University in Salem, OR. Exhibition dates are June 4 to August 28. See the exhibition-related events that start on June 3 at: www.willamette.edu/arts/hmfa/exhibitions/library/2016-17/royal_nebeker.html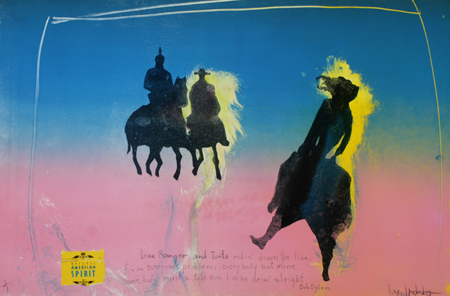 Mark Andres film awards/showings
Congratulations to MARK ANDRES whose latest film, Dracula, won "Best Animated Film" at the 2016 Independent Filmmakers Showcase in Los Angeles. This is the third time Andres has won in this category at IFS. For more info, see ifsfilm.com. Dracula will be screened locally on August 29 at 7pm at the Hollywood Theater on 4122 NE Sandy Blvd., and on September 17 at 10am at the Living Room Theater, 341 SW 10th. See Drawings from Dracula in Augen Gallery's September 2016 exhibition as well as ANDRES' exhibition of recent paintings, Loomings, in August 2016. For a Dracula trailer, see:
www.youtube.com/watch?v=54mM5traUbY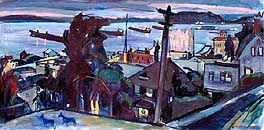 Rita Robillard at WSU
RITA ROBILLARD's painting, Cottonwoods of the Palouse, was recently acquired by Washington State University and included in their exhibition, From the Collection: New Acquisitions which ran through July 1, 2016.

Sara Siestreem in OSU traveling exhibition
Work by SARA SIESTREEM is included in OSU's traveling group exhibition, Art About Agriculture 2016: Agriculture of the American Landscape. Exhibitions in the state are scheduled as follows:
5/26/16-6/24/16 – Oregon State University Campus, Corvallis, OR
7/1/16-7/30/16 – Crossroads Carnegie Art Center, Baker City, OR
8/8/16-9/29/16 – Central Oregon Community College, Bend, OR
10/7/16-11/11/16 – Grants Pass Museum of Art, Grants Pass, OR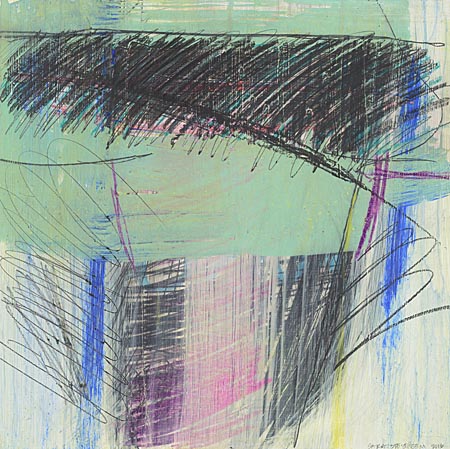 Trude Parkinson in San Francisco
TRUDE PARKINSON has an exhibition this summer in San Francisco at the Don Soker Gallery. The show opens on July 9, 2016 with a reception from 4–6pm and runs through August 20, 2016.
Wendy Franklund Miller in Olympia
WENDY FRANKLUND MILLER recently had work included in an exhibition in Olympia, Washington titled Highlights of the Washington State Art Collection. The exhibition ran from January 8 through February 29, 2016 at the Washington Center for Performing Arts. For more information, see: janaehuber@arts.wa.gov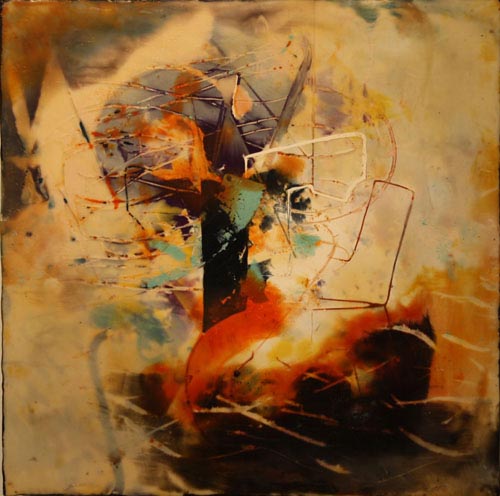 Works by MATT COSBY and CYNTHIA MOSSER (and 7 other artists) were included in a group exhibition titled Transference: A Watercolor Monotype Project With the Patternists, running from March 3 to April 6, 2016 at Portland State University's Autzen Gallery. The exhibition was sponsored by Mahaffey Fine Art in conjunction with the SGCI Conference (FLUX) at the end of March.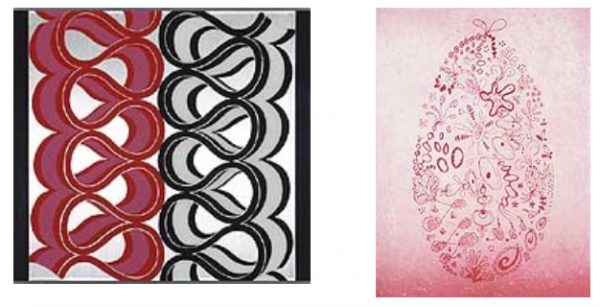 The Age of Collage Vol. 2: Contemporary Collage in Modern Art, includes works by EVA LAKE and more than 70 other collage artists ranging "from established names including John Baldessari and Richard Prince to up-and-coming talents…" The 320-page volume is published by Gestalten in Germany and due for release in February, 2016. Editors are Dennis Busch and Robert Klanten. (LAKE will have a solo exhibition of recent collage works at Augen Gallery in May, 2016.)
Works by HIBIKI MIYAZAKI and DHARMA STRASSER MACCOLL were included in Suddenly Entire: Eleven Artists Draw, an exhibition at the Cannon Gallery of Art at Western Oregon University in Monmouth, Oregon from February 17 to March 18, 2016. A 16-page exhibition catalog is available for purchase.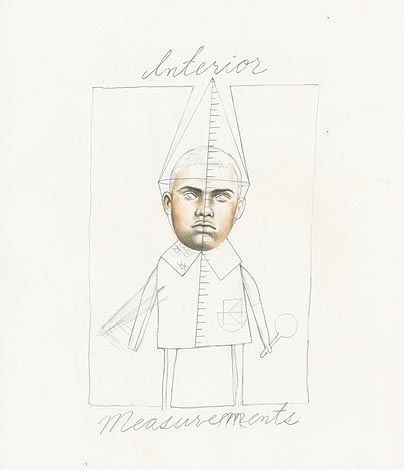 MATT COSBY and CYNTHIA MOSSER were two of eight mid-career artists featured in a Portland Community College Sylvania exhibition titled The Pull of Repetition. The exhibition ran from January 14 to February 13, 2016 at the North View Gallery at PCC's Sylvania Campus, 12000 SW 49th Ave., CT 214 Building, Portland, OR 97219.
JEF GUNN and TRUDE PARKINSON were two of the seven featured artists in an exhibition at Jeffrey Thomas Fine Art in Portland (2219 NW Raleigh) from January 20 to February 27, 2016. The exhibition was titled Visions and Revisions: A Five Year Conversation. On Saturdays from 4–6 pm during this exhibition, the artists hosted public "Conversations with the Artists" with a different topic each week.
JAMES MINDEN's work was part of a group exhibition called Chromatic Momentum in New York City at the Muriel Grépin Gallery showing thru March 5, 2016. The gallery is located at 83 Orchard Street, NY, NY, 347-244-1052.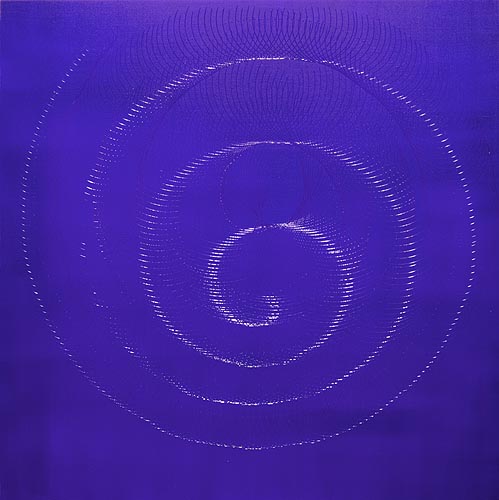 RITA ROBILLARD had a solo exhibition titled Here and There -Timeless Migrations in Tacoma, Washington at the University of Puget Sound's Kittridge Gallery (in Kittridge Hall at N. 15th and Lawrence). The show was from January 19–February 27, 2016. For more information, see pugetsound.edu/kittredge.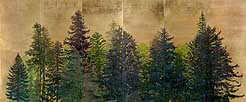 SARA SIESTREEM's weavings were part of the inaugural exhibition at the new Center for Contemporary Native American Art at the Portland Art Museum. The exhibition ran from October 17, 2015 to March 13, 2016. For more info, see portlandartmuseum.org.
RITA ROBILLARD's "Space Dance" was one of 57 prints selected (from 1100 works acquired since 2009) by the Portland Art Museum for an exhibition titled Now on View – Recent Acquisitions of Prints and Drawings. The show ran at PAM from August 8 thru December 13, 2015.
TRUDE PARKINSON's "Emanation" was included in an exhibition titled Mix It Up – Mixed Media in Santa Cruz, CA that runs from August 22 thru September 13, 2015. The exhibition was curated by Andrea Borsuk.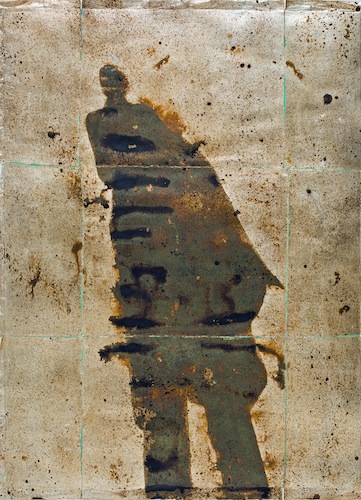 GEORGE JOHANSON 's painting "Carrying The Boat" graced the cover of The Southern Review – Summer 2015, one of the nation's leading literary journals, a quarterly published at Louisiana State University. Eight other JOHANSON images illustrated the content of this issue, which focused on the effects of the tropical storm Katrina on New Orleans ten years ago – "The bright beachscapes of GEORGE JOHANSON, a Portland, Oregon-based artist, bring color and community to the pages of the issue." See more online at thesouthernreview/org/issues/latest.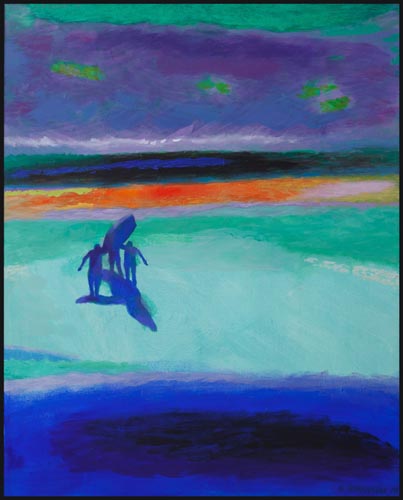 KAREN ESLER'S paintings were included in the recent Pacific Northwest Annual exhibition at the University of Oregon's Erb Memorial Union Art Gallery in Eugene, OR. One of her paintings, Hurricane 2, was selected for purchase for the university's permanent collection.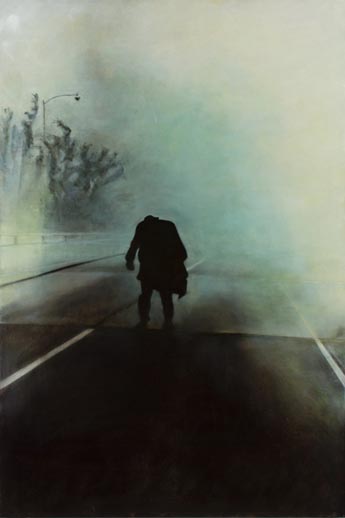 Congratulations to MARK ANDRES whose filmThe Somnambulists, which premiered at Augen Gallery last May, won the award for Best Animated Film at the 2015 Independent Filmakers Showcase in Los Angeles. ANDRES accepted the award in Los Angeles at the IFS Film Festival Red Carpet Event on May 22. For more info, see ifsfilm.com.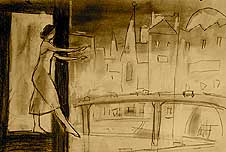 TRUDE PARKINSON had an exhibition at the Helzer Gallery at the Rock Creek campus of Portland Community College, Portland, Oregon from March 31 to April 30, 2015.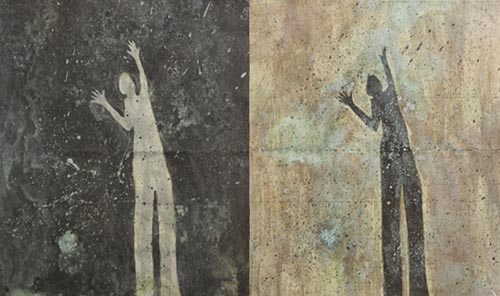 Congratulations to ROGER KUKES, whose two paintings included in an exhibition titled Representing the West at Sangre di Cristo Art Center in Pueblo, Colorado were selected as "Best In Show."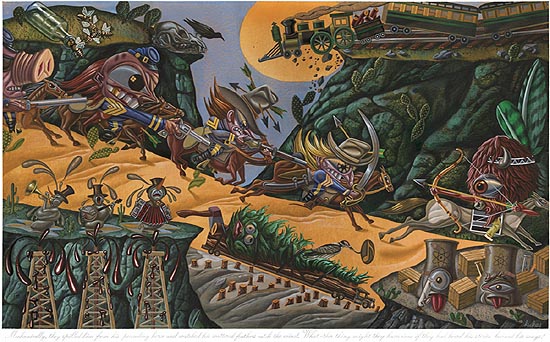 From June 2014 to January 4, 2015, JAMES MINDEN's work was included in a group exhibition at the Oregon Museum of Science and Industry (OMSI) titled Mind to Hand: An exhibition of work by ten artists who explore the collision of art and science. (1945 SE Water Avenue, Portland, OR, Tuesday – Sunday, 9:30 am – 5:30 pm.)
MINDEN had a solo exhibition in the summer of 2014 at the Museum of Arts and Sciences in Macon, Georgia (4182 Forsyth Road, 10–5, Tuesday–Saturday; 1–5 Sunday). The museum purchased two of MINDEN's light drawings for their permanent collection. For more information about this exhibition visit the Museum's website.
MINDEN had an spring exhibition of his holograms titled Toward the Light in New York City at the Muriel Guépin Gallery (83 Orchard St., NY, NY 10002) from April 18 to June 1, 2014 .
JAMES FLORSCHUTZ's work was included in an exhibit at Caldera Arts in Portland (224 NW 13th Avenue) from Sept. 4 to October 29, 2014. The exhibition is artwork produced by resident artists sponsored by the Caldera Ford Foundation.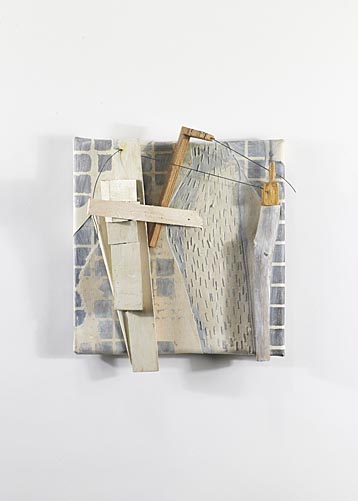 SARA SIESTREEM's prints was included in a major exhibition at the Eitlejorg Museum of American Indian and Western Art in Indianapolis, Indiana from October 30, 2014 to February 8, 2015. The exhibition showcases 80 prints published at Crow's Shadow and includes a catalogue.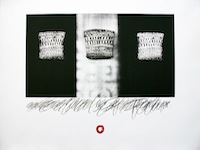 Prints by YUJI HIRATSUKA was honored with a solo exhibition as the 2013 Grand Prize recipient in the Ink, Press, Repeat: National Juried Printmaking and Book Art Exhibition juried by Susan Tallman, Editor in Chief at Art in Print magazine. The exhibition took place at William Patterson University from November 3 to December 12, 2014.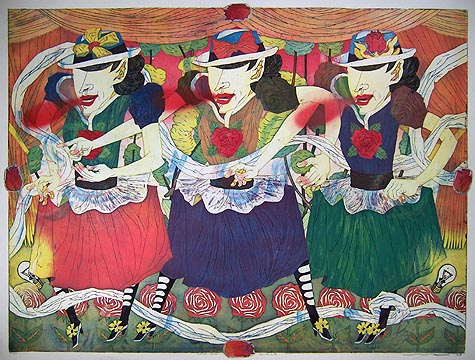 GARY GROVES' work was included in the International Print Center, New York gallery exhibition that starts October 25, 2014 and includes work by 50 artists selected from over 4000 prints by juror Nicola Lopez. The exhibition is titled New Prints 2014/Autumn.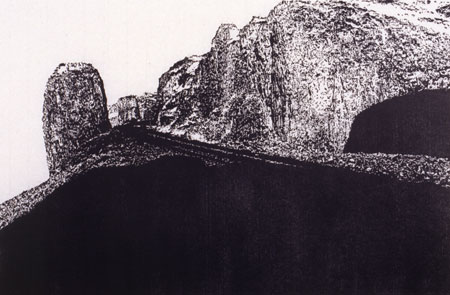 In Memorium
Royal Nebeker
1945-2014
Royal Nebeker passed away suddenly September 6, 2014 due to injuries sustained in a fall.
Royal's work was recently exhibited this summer in a career retrospective of his paintings at the Schneider Museum of Art at Southern Oregon University in Ashland, Oregon that will travel to other venues over the next few years. Royal has been represented by Augen Gallery since 1983. He was the first local painter the gallery began to exhibit after expanding beyond exclusively exhibiting prints.
Royal recently served on the Oregon Arts Commission and had a long career as a professor at Clatsop Community College in Astoria. He will be missed by a multitude of people in the Northwest art community. See the Daily Astorian for more.
YUJI HIRATSUKA had an exhibition of his work titled Works on Paper: Prints, Drawings and Book Arts from September 5 to October 11, 2014 at the Benton County Historical Museum in Philomath, Oregon.
Artworks by YUJI HIRATSUKA, GEORGE JOHANSON, HIBIKI MIYAZAKI and MORGAN WALKER were included in Tacoma Art Museum's (Tacoma, WA) group show titled Ink This! Contemporary Print Arts in the Northwest. The exhibition runs from June 7 through November 9, 2014.
ROYAL NEBEKER's traveling exhibition titled Royal Nebeker: An Artist's Journey including about 30 of his paintings was in Oregon at the Schneider Museum of Art on the Southern Oregon University campus in Ashland from June 20 to September 14, 2014. Regular museum hours are 10–4 Tuesday through Saturday. For more information about this exhibition, see John Seed's review of its first solo showing in 2013 at The Brigham Young University Museum of Art in Provo, Utah (June 5 – September 14, 2013), "Life is but a dream…" The Huffington Post www.huffingtonpost.com/john-seed/royal-nebeker_b_3611890.html.
A selection of ROYAL NEBEKER's prints were exhibited from May 5 – 28 at Oregon State University's Fairbanks Gallery (Fairbanks Hall, 220 SW 26th St.) in Corvallis, Oregon.
Paintings by LEONARD RUDER (1917-2010) were exhibited at Portland International Airport
in the "B" concourse from May 1 to November 1, 2014.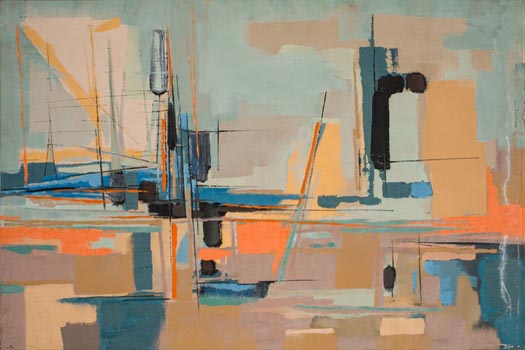 JIM RISWOLD's centerpiece sculpture from his latest exhibition, Art for Oncologists, was on display for a full year (through December 2014) at the Portland Art Museum in the Arlene and Harold Schnizter Center for Northwest Art. The piece is titled "A Big Bowl of Chemotherapies (and one Zofran)" and consists of a 6 x 6 x 2 feet white "candy" bowl filled with ten 15 x 15 x 2 inch white "candy" hearts (made of high-density polurethane resin and autobody paint) that are incised with names of the hopefully life-saving medications that many cancer patients take. The Portland Art Museum is located at 1219 SW Park St., Portland, OR. Hours are 10-5 Tues-Sat and 12-5 Sun. For more info, see portlandartmuseum.org.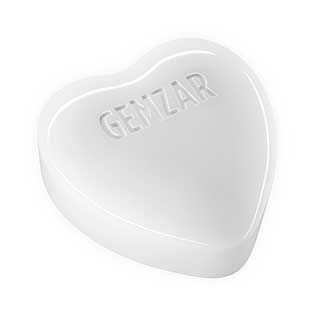 TALMADGE DOYLE's prints were included in the Pacific Northwest Annual exhibition at the University of Oregon's Erb Memorial Union Art Gallery in Eugene, OR from May 2–30. One of her new prints, Cascade III, was selected for a purchase award for their permanent collection. Gallery hours are 8am–10pm Monday through Saturday.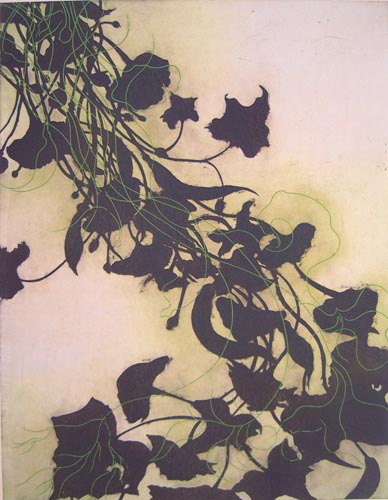 HIBIKI MIYAZAKI had a solo exhibition titled Hibiki Miyazaki: 14 Years of Printmaking, in the Governor's Office at the Oregon State Capitol in Salem from April 24 – June 26, 2014. The exhibition was on the 2nd Floor of the Capitol building, 900 Court Street NE, Salem, OR.
TRUDE PARKINSON had a solo exhibition titled Elusives at the Helzer Gallery at Portland Community College's Rock Creek campus from March 31 – April 30, 2014. The gallery is located in Building 3, 17705 NW Springville Rd., Portland, OR 97229.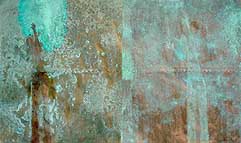 MATT COSBY had a solo exhibition titled ALUMINUMS and more in March 2014 at the Nidau Gallery in Nidau, Switzerland. Cosby was selected in October 2013 by the Oregon Arts Commission to receive a Career Opportunity Grant to support travel and shipping of artwork to this event. Additional funding came from the Ford Foundation. For more info about the exhibition, see www.nidaugallery.com.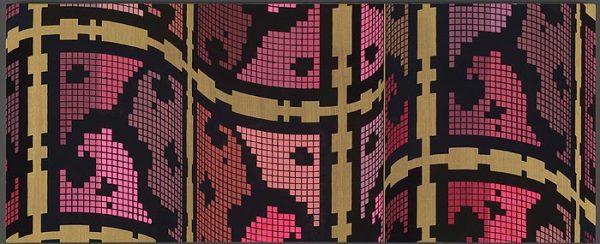 JAMES MINDEN had a solo exhibition titled Light Drawings at the Washington County Museum in Hillsboro, Oregon from January 15 to April 6, 2014.
Congratulations to BILL BREWER, SALLY CLEVELAND, TRISH GRANTHAM, YUJI HIRATSUKA, GEORGE JOHANSON, JAMES MINDEN and HIBIKI MIYAZAKI who were selected as featured artists in 100 Artists of the Northwest, recently published by Schiffer and edited by E. Ashley Rooney. The book is available on Amazon.com or through the publisher.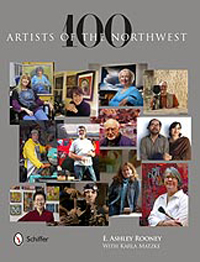 EVA LAKE 's collages were featured again on Art Beat Thursday, Feb. 6 at 8pm on OPB, repeating
on Sunday at 6pm and available online after that in the OPB archives.
JAMES FLORSCHUTZ was awarded a Ford Foundation Golden Spot Award grant for a two-week sculpture residency at Caldera (near Sisters, OR) in April, 2014.
FLORSCHUTZ had a solo exhibition of his larger sculptural works at Wyden and Kennedy's Portland gallery in July of 2013. In October, 2012 his work was included in a group exhibition called Still at Archer Gallery at Clark College in Vancouver, Washington.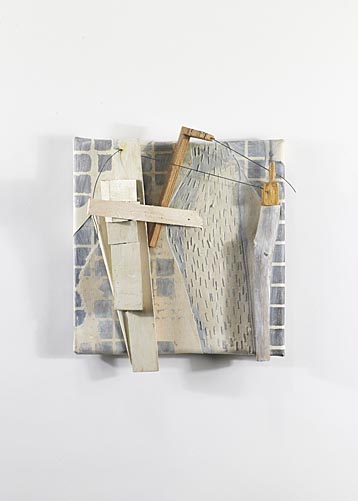 SARA SIESTREEM's work was part of the Crow's Shadow Institute of the Arts Biennial at the Hallie Ford Museum of Art at Willamette University in Salem, Oregon from November 9, 2013 to February 2, 2014. The exhibition featured contemporary prints created at Crow's Shadow Institute of the Arts on the Umatilla Reservation in northeastern Oregon during the past two years.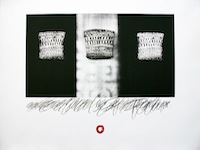 SARA SIESTREEM had a solo exhibition of her paintings at the Missoula Art Museum in Missoula, Montana from September 6, 2013 to January 26, 2014. The exhibition was titled Sara Siestreem: Ballast and included over 20 paintings. The exhibition was in the Lynda M. Frost Contemporary American Indian Art Gallery at the museum, a gallery dedicated to honoring the creative cultural contributions of American Indian people to contemporary art.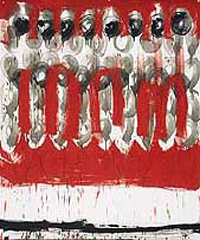 YUJI HIRATSUKA had an exhibition at the Chehalem Cultural Center in Newberg, Oregon from August 28-Septemer 21, 2013.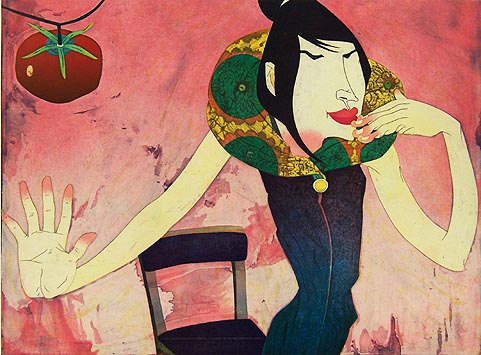 MARK ANDRES's film, The Immortal Head, was awarded BEST ANIMATION at the 16th Annual Independent Filmmaker's Showcase film festival in Los Angeles, CA. Film screenings were held from March 27 – April 8, 2013 in Los Angeles and Beverly Hills. For more info, see ifsfilm.com.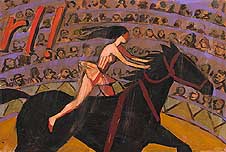 JEF GUNN's encaustic work was included in an exhibition titled Waxing Poetic: Five Oregon Artists Working With Encaustics at OSU's Memorial Union Concourse Gallery in Corvallis, OR. from March 11 to May 8, 2013. The exhibition was curated by Shelly Jordon and Nicole Hernandez.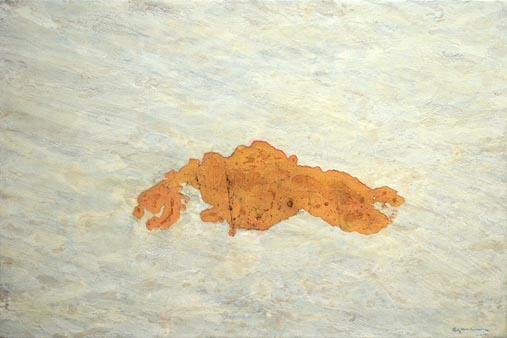 The Book of Sand, published by Nawakum Press in California, is a beautiful artbook with a short story by Jorge Luis Borges and etchings by THOMAS WOOD. The book is available at www.nawakumpress.com.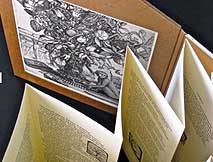 TALLMADGE DOYLE's work was included in the 34th Bradley International Print and Drawing Exhibition from March 9 – April 19, 2013 at the Hartman Gallery at Bradley University in Peoria, Illinois. The exhibition was juried by Stephan Goddard, senior curator at the University of Kansas' Kress Foundation.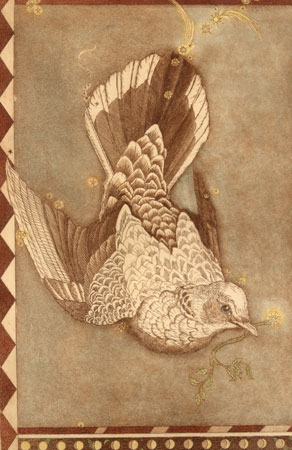 EUNICE KIM represented the United States in the International Print Triennial – Krakow 2012, held at the Contemporary Art Gallery Bunkier Sztuki in Krakow, Poland. The exhibit was on view from Sept. 15 through Oct. 3, 2012. This exhibition is widely regarded as one of the most prominent and influential events in contemporary printmaking. See more online at: http://www.nwasianweekly.com/2012/11/seattle-artist-represents-us-at-international-art-show/.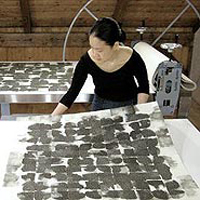 RYAN BURNS had a show at Drew University in New Jersey in the fall of 2013 called Climate Proxies which is appropriate due to the loss of trees there to Sandy. Also, he is collaborating with the town of Cave Junction to build a skatable sculpture for Youth Empowerment Services at Jubilee Park. That will be a large concrete old growth stump and bioswell. And this is from Bear Deluxes facebook page: Contributing artist RYAN BURNS' tree rubbings to be featured in film Lola Versus. See u-tube trailer (link follows) and watch in the beginning when Lola walks into the apartment and stands in front of his work. http://www.youtube.com/watch?v=15kG87BW22Y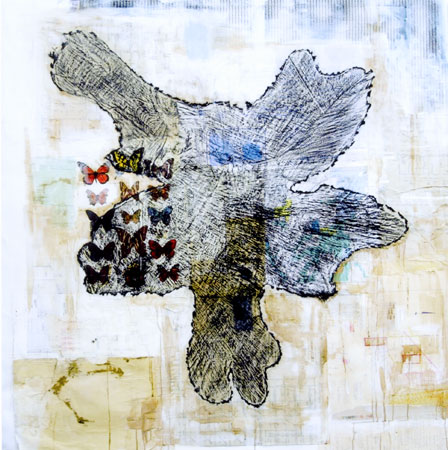 TALLMADGE DOYLE was featured on Oregon ARTBEAT (on OPB-TV, Channel 10) on Thursday, November 1, 2012. (The episode is available in the show's archives.) DOYLE exhibited work at several locations in the fall of 2012 including Hilo, Hawaii and Palo Alto, CA. Her work is in the Pacific State Biennial National Dec. 3 – April 30 at the Center Gallery, University of Hawaii at Hilo, juried by Karen Kunc. From Nov. 2 – 30, her work was included in Pressing Matters National Printmaking Exhibition at Pacific Art League Gallery in Palo Alto, CA, juried by Crown Point Press' Valerie Wade.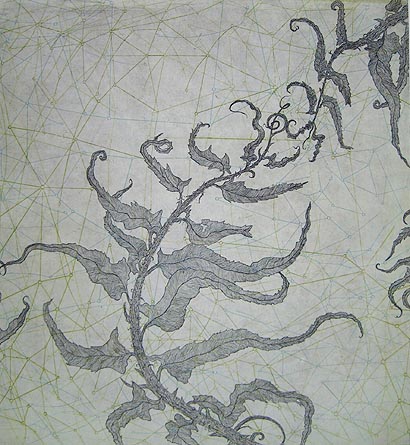 EUNICE KIM was a recipient of a 2012 Individual Artist Projects Grant from 4Culture, cultural services agency for King County, Washington. From 295 applications submitted and reviewed, 66 artists working across disciplines in visual arts, literature, music, media, dance, and theater were selected to receive total of $333,000 in funds. KIM will use the award to support creation of new works using a sustainable, nontoxic printmaking technique she developed that is specific to her visual language and utilizes safety-conscious methods.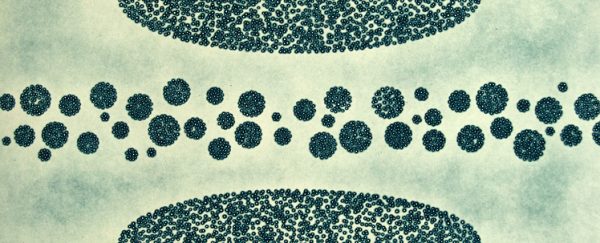 SARAH ELLEN TAYLOR's first British solo exhibition titled lux took place at Natterjacks Art Gallery – Sefton House www.seftonhouse.co.uk – from June 20 – July 28, 2012 – with an opening party with the artist on Wednesday, June 20th from 5-8pm. More of her new paintings can be viewed on Natterjacks facebook page.Three artworks by TAYLOR are featured in the current issue (Issue 10) of Pushing Out the Boat , a British journal of art and literature published in Edinburgh, Scotland.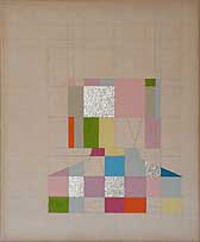 WENDY FRANKLUND MILLER's work was included in a group show at Anchor Art Space in Anacortes, Washington titled "Extended Outlook" from Friday, June 1, 2012 throughl July 15. The exhibition was curated by writer, critic and artist Ron Glowen. For more info, see anchorartspace.org.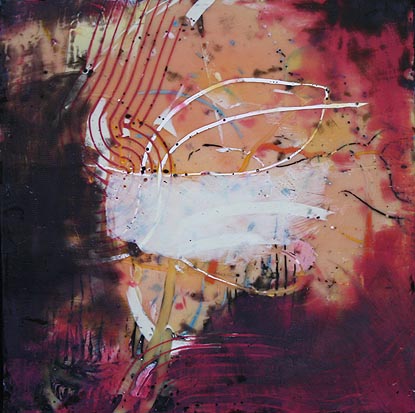 JONNEL COVAULT was featured on OPB's ARTBEAT on April 5, 2012 at 8pm, repeating on Sunday, April 8 at 6pm (Channel 10) and available in the OPB online archives after that (http://www.opb.org/artsandlife/arts/article/slideshow-jonnel-covaults-willamette-river-series/).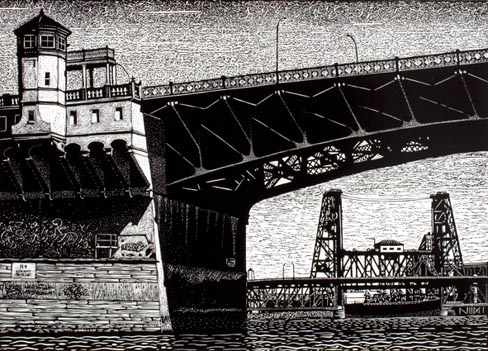 LORI-ANN LATREMOUILLE had a new CD release in 2012 titled "Deep Water" – also the title of her new painting pictured on the CD cover. (Over the past three years Latremouille has transitioned from charcoal drawing on paper to acrylic painting on wood panel.) Songs on the new CD are written and performed by Latremouille and arranged, produced and recorded by David Kershaw (keyboard player for Sarah McLachlan). The CD is available from CDBaby. For more info, see www.wix.com/latremouille/deepwater.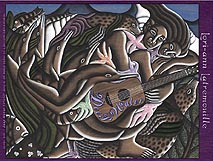 In December 2011 RITA ROBILLARD received the honor of a Ford Foundation Grant given to an artist-in-residence at the Sitka Center for Art and Ecology. She was invited to extend her stay at Sitka through the end of January, 2012.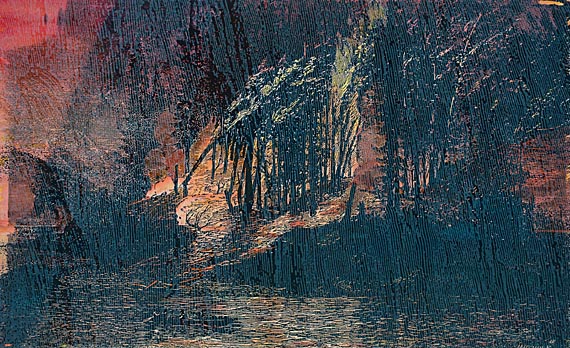 GEORGE JOHANSON was selected by the Oregon Arts Commission to produce a large new painting for the ODOT Transportation Building in Salem, which is undergoing a major renovation. Installation was completed in
January 2013.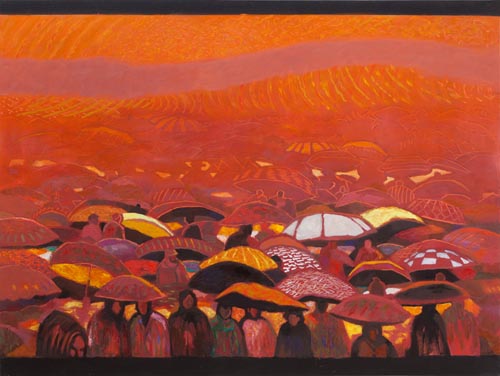 YUJI HIRATSUKA's work recently was included in the 16th Space International Print Biennale in 2012 at the OCI Museum of Art in Seoul, South Korea (winning the Excellent Prize) and was included in October 2011 in an exhibition of the Tolman Collection in Tokoyo, Japan. Portland's Richard Speer wrote a review of HIRATSUKA's work for ArtNews (March, 2011); see richardspeer.com/artnewshiratsuka.html. Also, HIRATSUKA was featured on Oregon ART BEAT on Thursday, Oct. 13th, 2011, Channel 10, OPB. If you missed it, Art Beat episodes are viewable online at OPB.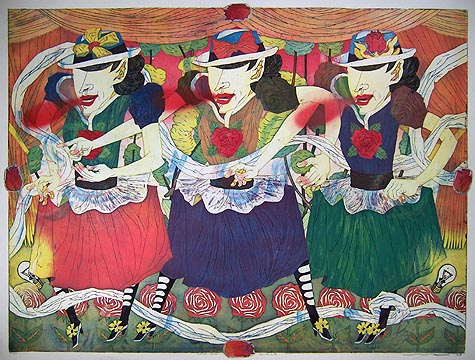 TALMADGE DOYLE's latest public artwork was installed at the Ford Alumni Center on the University of Oregon campus in Eugene, along with work of two other artists (Rick Bartow and Lucinda Parker) selected for the center. Doyle's project consists of 21 etched and colored copper plates depicting the flora and fauna of Oregon. These plates surround a fireplace in the central area of the Alumni Center. Prints will be made from some of the plates. The Ford Alumni Center is open during regular business hours and an official celebration and art opening will be held during the last week of September 2011.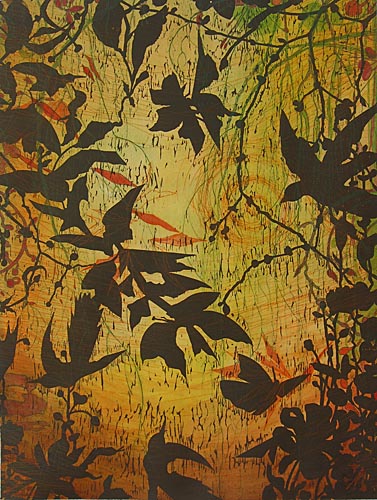 TRUDE PARKINSON will be featured (again) on the televised April 7 edition of Oregon Art Beat at 8pm on OPB, Channel 10 (coordinating nicely with her April 2011 exhibition at Augen in the Desoto Building). This is a rerun of an earlier show and it will repeat on Sunday, April 10 at 6pm and can be accessed anytime from the archives of OPB's website ((opb.org/programs/artbeat/).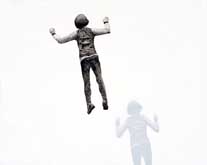 MORGAN WALKER participated in every aspect of costume design, including hand-selecting the fabrics and appearing onstage at the opening, for Oregon Ballet Theatre's 2011 production called The Stravinsky Project. The ballet was performed at Keller Auditorium in Portland in February and early March. WALKER says the experience has inspired some new paintings. For more information, see the illustrated Oregonian article by Grant Butler.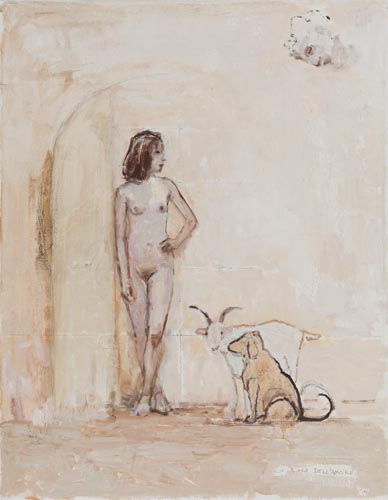 As part of the 2011 Boston Cyberarts Festival, MARK WILSON's artwork is currently included in an exhibition of works called Drawing With Code: Works from the Anne & Michael Spalter Collection at Foster Galleries in Boston. The exhibition continues through April 24, 2011. WILSON's artwork also graces the covers and some of the pages of a new book, Digital Pioneers, by Honor Beddard and Doug Dodds about the Victoria & Albert Museum collection of computer art.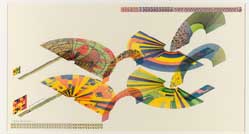 AMY ARCHER did the photography (including the cover) for a book by well-known New York interior designer Bunny Williams published in November, 2010 and titled Bunny Williams' Scrapbook for Living. The book was published by Stewart, Tabori & Chang in New York. From the reviews: "Archer's poetic style of imagery compliments Williams' eye for design and detail, and the combination of the two points of view are magic."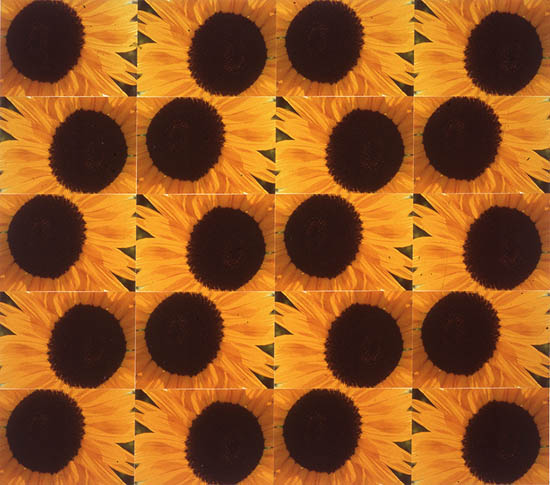 HIBIKI MIYAZAKI participated in an artist's residency in the fall of 2010 in Delhi, India where she produced a new body of large-scale paintings on paper. Her residency took place from Nov. 2- Dec. 25, 2010 at the Sanskriti Foundation in Delhi. The Oregon Arts Commission provided a grant to help cover her expenses.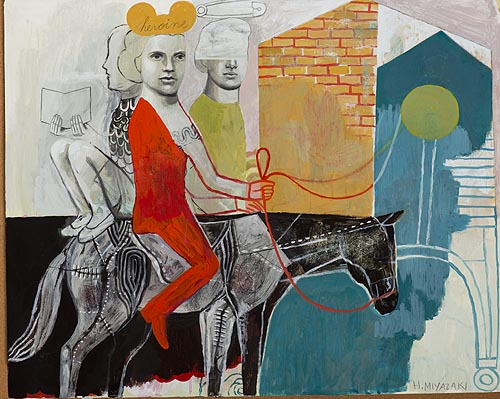 Fall 2010 was a great season to see GEORGE JOHANSON's artwork in Portland. From Sept. 30 – Oct. 27 his work was included in Marylhurst Art Gym's 30th Anniversary Celebration. Next, Oregon Public Broadcasting aired a segment on JOHANSON's work on October 7 on Art Beat. (The show is available for viewing in the OPB archives.) A major retrospective of his paintings opened on Friday, October 8 at PNCA (Swigert Commons) at 6:30 pm with a lecture by Johanson. The exhibition, titled Seven Decades, was accompanied by a 35-page catalogue of his work.